Expertise and guidance in membrane technology, liquid separation, filtration systems, water and wastewater treatment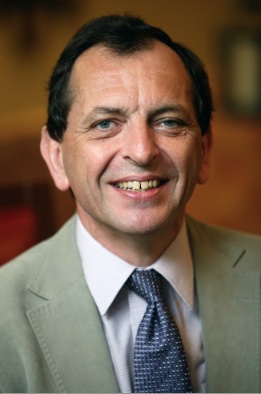 Membrane Consultancy Associates is a consultancy practice specializing in membrane technology for liquid separations, founded in Sept 2005. The principal is Dr Graeme K Pearce, a membrane technology specialist with 40 years experience in the membrane industry.
A graduate of the University of Oxford with a chemistry first degree and a chemical engineering doctorate, Graeme's introduction to membrane technology started in BP Chemicals R&D in 1980. In 1988, Graeme was part of the core team to form BP's Separation Company, Kalsep, specializing in membrane and filtration systems for water, wastewater, and process applications.
Graeme joined Hydranautics in 2000, where he has worked with the development and marketing of the pressurized ultrafiltration (UF) technology, HYDRAcap, and with submerged microfiltration (MF) technology.
In 2005, Graeme left Hydranautics to form an independent consultancy, working with a broad spectrum of users and providers of membrane technology, to improve the knowledge and application of membranes in water, wastewater, and process industries.
Membrane Consultancy Associates networks with other consultants in water treatment and membrane technology, to provide a comprehensive range of expertise, operating in Europe, North America, and Asia.
MCA is experienced in providing independent and unbiased advice in legal disputes which would allow clients to assess their options. If the dispute proceeds to court, MCA can provide specific reports in support of legal counsel and is experienced in being cross examined in a court hearing by a judge, special referee, or arbitrator.  Read more …
MCA has participated in arbitrations and facilitated discussions to assist with reaching common ground or agreement in commercial disputes.  Read more …
Dr Graeme Pearce, on behalf of MCA has published a book and several book chapters, as well as having authored refereed papers in learned journals, papers in conference proceedings and articles in magazines. Read more …